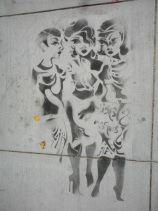 RECENT PRODUCTION:

Freak Out

Towne Street Theatre
L.A.'s Premiere African-American Theatre Company, Celebrating 22 years in 2015
8th Annual 10 Minute Play Festival - Celebrating Women
Stella Adler Theatre, 6773 Hollywood Blvd., Los Angeles, CA

Three old friends lived through their tumultuous teens in the 1970s, their blossoming twenties in the 1980s, growing into their own as thirty-somethings in the 1990s, and now, as the decades whisk by at break-neck speed, turning fifty is about change and acceptance...or is it? When one friend holds onto the past, do the others want to bring her to the present for her...or for themselves?

---
Charlene A. Donaghy LLC
Premiere Production Rights Available: The Quadroon and the Dove
The Quadroon and the Dove gives audiences "...a close-up look at not only the lengths people will go to attain their heart's desire, but the obsessions that drive them there..."
Melissa Wray, "Love: New Orleans Style," The Memphis Daily Helmsman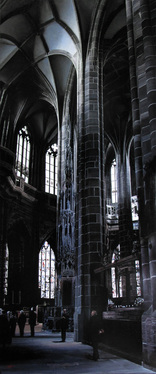 Recent Production:


Warner International Playwrights Festival
Warner Theatre, 62 Main Street, Torrington, CT

Sword Play - Inspired by Charles Hartley Numberg Cathedral, Oil on Panel

In 1962 the city of New Orleans, like many cities across the country, is both embracing and rebelling against racial integration. That fight permeates the Catholic Church, putting Maeve Quinn in the crosshairs. Her struggles are deepened both by her care for a young child and the intrusion of a new priest into the parish she loves. As swords clash, which fight will win: the one for Maeve's path to becoming a nun or the one for community and equality? In Maeve's world, they are not the same.

---
Recent Productions: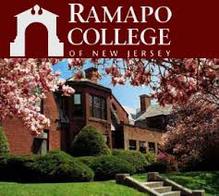 New Plays Festival 2014The Berrie Center, Ramapo College, Mahwah, New Jersey Broken Wings on St. Maurice directed by Michael TerebushJingle of a Moment directed by Megan MilkoSliding directed by Erica Furnald

The Berrie Center was very excited to be bring Manhattan to Mahwah, presenting a stellar festival of new plays written by acclaimed New York City playwrights group, The 9th Floor. Two programs of short plays, presented on alternating evenings, culminated with both programs running on Saturday, May 3. The works were directed by Ramapo Theater Program Advanced Directing students. The festival finale featured talk-back lectures with the award winning playwrights and discussions with the directors.
---
Recent Production: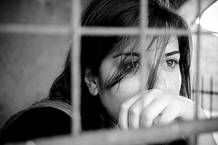 Jingle of a MomentCollage, 2014Boston Playwrights Theatre - 949 Commonwealth Avenue - Boston, MA Directed by Christopher Webb. Starring Jessica Webb.
Positive thinking will make everything better – at least that is what we all hope. For Hannah, who wants happily-ever-after with her hard working husband, Shane, positive thinking may no longer be the answer. The economy has taken their construction company into the dark forest and their marriage is caught in the witch's cauldron. The only escape may sit in the jingle of a moment: one phone call. But what if Hannah is Rapunzel, stuck in the tower, and now she's bald?
---
Recent Production: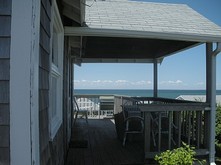 Bones of HomeCollage, 2014Boston Playwrights Theatre - 949 Commonwealth Avenue - Boston, MA Directed by Linda Sutherland. Starring Susan Bigger and Kyle Louviere.
An old woman, a young man: strangers separated by years, ideals and desires, yet drawn together by loss which seems insurmountable. Miriam's loss may propel her to close the curtain on her life which no longer holds the comfort of old homes and long love. Dillon's could send him home to a drafty old Treme cottage in New Orleans where he might whisper to the ghosts of his dead parents. Their meeting, on a neglected porch in Provincetown, Mass., could change them both.
---
Order: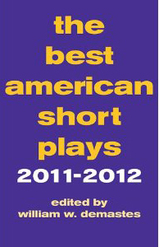 "The Best American Short Plays 2011-2012" - edited by William W. Demastes.Featuring Charlene's play Gift of an Orange (see PRESS for reviews and accolades). Available now on Amazon.
Click here to order.
---
Order: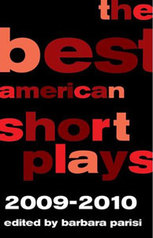 "The Best American Short Plays 2009-2010" - edited by Barbara Parisi.
F
eaturing Charlene's Award winning play Who You Got to Believe.
Click here to order
.
---