BIOGRAPHY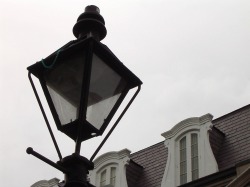 Playwright Charlene A. Donaghy writes stage plays which transport her audiences into the magic embrace of the theatre...and beyond.

Playwright Charlene A. Donaghy's plays have been produced and awarded from New York to Los Angeles, in Great Britain and Canada. Hansen Publishing Group publishes Charlene's collection of plays:
Bones of Home and Other Plays
. Other publications include
Best American Short Plays (3x), Best Ten Minute Plays 2017, 25*10-Minute Plays for Teens,
and
Estrogenius, a Celebration of Female Voices (2x)
.
Charlene is Festival Director/Warner International Playwrights Festival and Producing Director/Tennessee Williams Theater Festival. She is co-producer of the Association of Theatre in Higher Education Judith Royer Award of Excellence in Playwriting. She teaches playwriting/theatre at University of Nebraska Omaha, is a founding member of Boston's Proscenium Playwrights, a core member of NYC's 9th Floor Playwrights, a member of The Playwrights Center, and Connecticut Regional Representative of The Dramatists Guild of America.
www.charleneadonaghy.com
While New Orleans is her part-time home and muse, she resides full-time in Connecticut. Ms. Donaghy is a breast cancer survivor and holds true to these words from Tennessee Williams in "Camino Real" Make Voyages! Attempt them! There's nothing else.
---