WHAT'S YOUR STORY?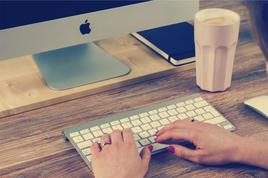 CLICK ON PHOTO FOR MORE INFORMATION

SCRIPT CRITIQUE
​10 PLAYWRITING QUESTIONS
TO FEARLESS REVISION
Charlene A. Donaghy

​When I critique your script, I give you honest feedback, both positive and things that will guide you to consider your art in different ways. You get my years of education, my own success in production and publication, my knowledge of theatre from my work as producer, dramaturg, and, of course, as a fellow playwright.

Please contact the Charlene at: charlene@charleneadonaghy.com
---
---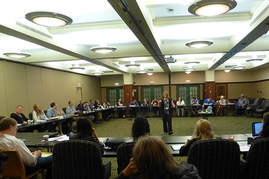 CLICK ON PHOTO FOR MORE INFORMATION
GUEST LECTURES
Charlene A. Donaghy
​I have been a guest lecturer at numerous colleges, universities, and festival. I can bring exciting, interactive educational experiences to your students and attendees.
My lectures includes:
DEVISED THEATRE aka Sudden surprises, blind alleys, improvisation – oh my!
THE HERO'S JOURNEY: Mythic Structure for Dramatic Writing
MIRROR, MIRROR ON THE WALL…What do you show about my characters and plot?
THE 36 DRAMATIC SITUATIONS aka How the heck did Dorothy get to Oz?
10 STEPS FOR CRAFTING DRAMATIC MONOLOGUES aka What not to say on a first date
And More.
Please contact the Charlene at: charlene@charleneadonaghy.com
---
---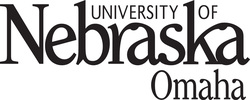 CLICK ON LOGO FOR MORE INFORMATION
THE UNIVERSITY OF NEBRASKA OMAHA
Department of Theatre

​I teach wholly internet mediated on-line courses including Writing the Ten-Minute Play, Introduction to Theatre, Global Citizenship and the Arts, and others.

​Please contact the University of Nebraska Omaha at 402-554-2406
---
---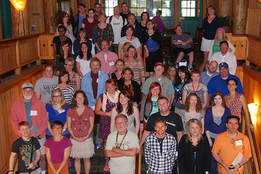 CLICK ON LOGO FOR MORE INFORMATION
THE UNIVERSITY OF NEBRASKA OMAHA
MFA in Playwriting and other genres

The University of Nebraska Omaha's Low-Residency Creative Writing MFA in Playwriting shines the spotlight on you as a writer and an artist. You work with our Faculty Mentors, including Charlene A. Donaghy, all professional playwrights, who are also directors, producers, and dramaturgs. The MFAW mentors will work with you to develop not only your craft but your art and voice as a playwright.

Please contact the University of Nebraska Omaha at 402-554-3020
---
---