LESLEY UNIVERSITY CLASSES



_
---
The following classes are offered at Lesley University,

29 Everett Street, Cambridge, Mass. as low-residency, distance learning, individualized courses. Please contact Janet Pocorobba, Assistant Professor/Interim Director Fall 2010:
jpocorob@lesley.edu
FOR STUDENTS IN THE MASTER OF FINE ARTS IN CREATIVE WRITING
Writing the Ten Minute Play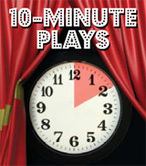 What's hot in playwriting? Ten-Minute plays! Just Google "Ten-Minute Play Festivals" and you'll get a plethora of hits. And why not! A Ten-Minute play should be easy to write…right? Ten-Minutes – big, bang, boom! Not so fast. Just because a play is short in length does not mean it is short on plot, character, dialog, rising action, conflict. Ten-minute plays have all these elements of their longer counterparts with beginnings, middles, and endings. There must be needs and change and something that grabs an audience, holding them for not only those ten-minutes but beyond as they walk out of the theatre talking about that brilliant flash they just experienced. As a four month distance-learning course, Writing the Ten-Minute Play will introduce students to a variety of ten-minute plays through reading and viewing. Students will learn the craft elements of ten-minute playwriting. Additionally, students will craft their own ten-minute plays which they may wish to submit to any number of festival's including the Boston Theatre Marathon and the Kennedy Center American College Theatre Festival which Lesley University participates in.


---
Women in American Theatre: the last 100 years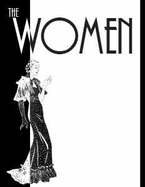 Over the last hundred years, women in American theatre have contributed to its evolution from a male dominated art form to an arena of female expression and empowerment. Whether addressing motherhood, relationships, or breaking down barriers of past societal norms, female playwrights address many truths. Through selected readings, students will learn about the significant contributions of American women playwrights. Focus is on the progress of women in theatre, the evolution of female characters, the role of women and feminism, and the current possible backlash against female playwrights.


---
Behind the Curtain: the roles and language of theatre production

As a playwright or audience member, understanding the roles and language of theatre production can be a great way to sharpen both your dramatic writing skills and your audience member experience. For playwrights, knowing the roles and language of production allows you to elevate your scripts as you hone your writing skills in writing stage directions, envisioning your set, lighting and sound, and developing insights into stagecraft. Artistic directors, as well as directors, producers, actors, designers, and technicians can recognize your understanding of these elements. For audience members, knowing the roles and language that support theatre will enhance your theatre-going experience as you learn who-does-what, and how, in theatre production.

---