ONE ACT PLAYS:

Burning up the Ivories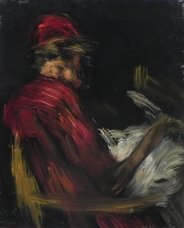 For
365 Women A Year
Inspired by Sweet Emma Barrett, Jazz Musician, New Orleans, LA. 1897-1983
Trusting in dreams isn't always easy, especially when life hasn't exactly been all bells and music. But as pianist Emma tries to break free from religious music into secular rhythms, she might find that her mother's past will break their relationshiphip...or bring them together. The answer lies with a bird, a jazz club, and dreams.
*Image: Sweet Emma Barrett 1980 by BangTango 2013
---
Jingle of a Moment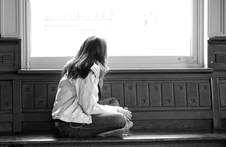 Positive thinking will make everything better – at least that is what we all hope. For Hannah, who wants happily-ever-after with her hard working husband, Shane, positive thinking may no longer be the answer. The economy has taken their construction company into the dark forest and their marriage is caught in the witch's cauldron. The only escape may sit in the jingle of a moment: one phone call. But what if Hannah is Rapunzel, stuck in the tower, and now she's bald?
---
Gift of an Orange - inspired by Tennessee Williams 1938 short story Gift of an Apple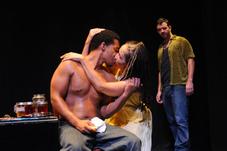 "In a good play nothing goes the way you think it will, and all you can hope for is to be spellbound for however long the action continues and to walk out unsure of what you are feeling but knowing you are feeling something. This play delivers on all counts."
Sue Harrison, Wicked Local, Gatehouse News Service

​​"Charlene A. Donaghy's play inspired by Williams' short story, "Gift of an Apple," both captures the spirit of Williams' work and brings something new and wonderful to life."
Byrne Harrison, StageBuzz
In the moist heat of the bayou, where few people linger, Oshun brings lovers to her bed with the enchantments she conjures from her lush oranges
"The only thing growing out here."
Taurean wanders into her life: young, hungry, dry from the road, lonely from the tragedies life has thrust upon him. Work is what he hopes to find but Oshun, eyeing him with lust, has different desires. As she weaves her spell, their connection will alter her beliefs, and perhaps her entire way of life.
Published in
Best American Short Plays 2011-2012
-
ORDER HERE
* Dayenne C. Bryan Walters, Richard B Caines, III, James Bocock in New Urban Theatre Laboratory's premiere production in Boston and at the Provincetown Tennessee Williams Theater Festival directed by Jackie Davis
---
Sword Play - Inspired by Charles Hartley Nurnberg Cathedral, Oil on Panel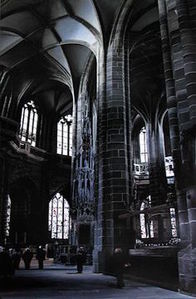 ​In 1962 the city of New Orleans, like many cities across the country, is both embracing and rebelling against racial integration. That fight permeates the Catholic Church, putting Maeve Quinn in the crosshairs. Her struggles are deepened both by her care for a young child and the intrusion of a new priest into the parish she loves. As swords clash, which fight will win: the one for Maeve's path to becoming a nun or the one for community and equality? In Maeve's world, they are not the same.
Published in
Best American Short Plays 2014-2015
-
ORDER HERE
---
Another August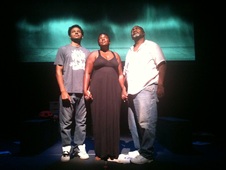 It is human nature to hope, to long for family and home, to cling to a faith where good triumphs over evil. But, as Hurricane Gustav bears down on New Orleans in August of 2008, three souls wrestle with the meaning of good and evil, hope and loss, faith and doubt as they each struggle to find their way home.

* Jason Walsh, Qiana Watson, and Foster Daniels, Jr. in Know Theatre's production at Binghamton, New York and at The Warner International Playwrights Festival in Torrington, CT directed by Tim Gleason
---